The collection of autumn nail designs is presented by the authors of the free mobile app Nail Arts Ideas Line.
An autumn nail design generated by a neural network could feature a warm, earthy base color like deep red, burnt orange, or rich brown to capture the essence of the season. The design may incorporate intricate details of autumn foliage, such as colorful leaves in shades of yellow, orange, and red, or delicate branches with falling leaves. The neural network could also add elements like acorns, pumpkins, or pinecones to enhance the autumn theme. Additionally, the design may feature small 3D elements like tiny leaves or miniature mushrooms to create a realistic and textured effect. The nails could be finished with a matte top coat to give the design a cozy and rustic look. Overall, the neural network-generated autumn nail design would aim to evoke the warmth and beauty of the fall season.
In our presentation, images with autumn nail art. The images are created by a neural network.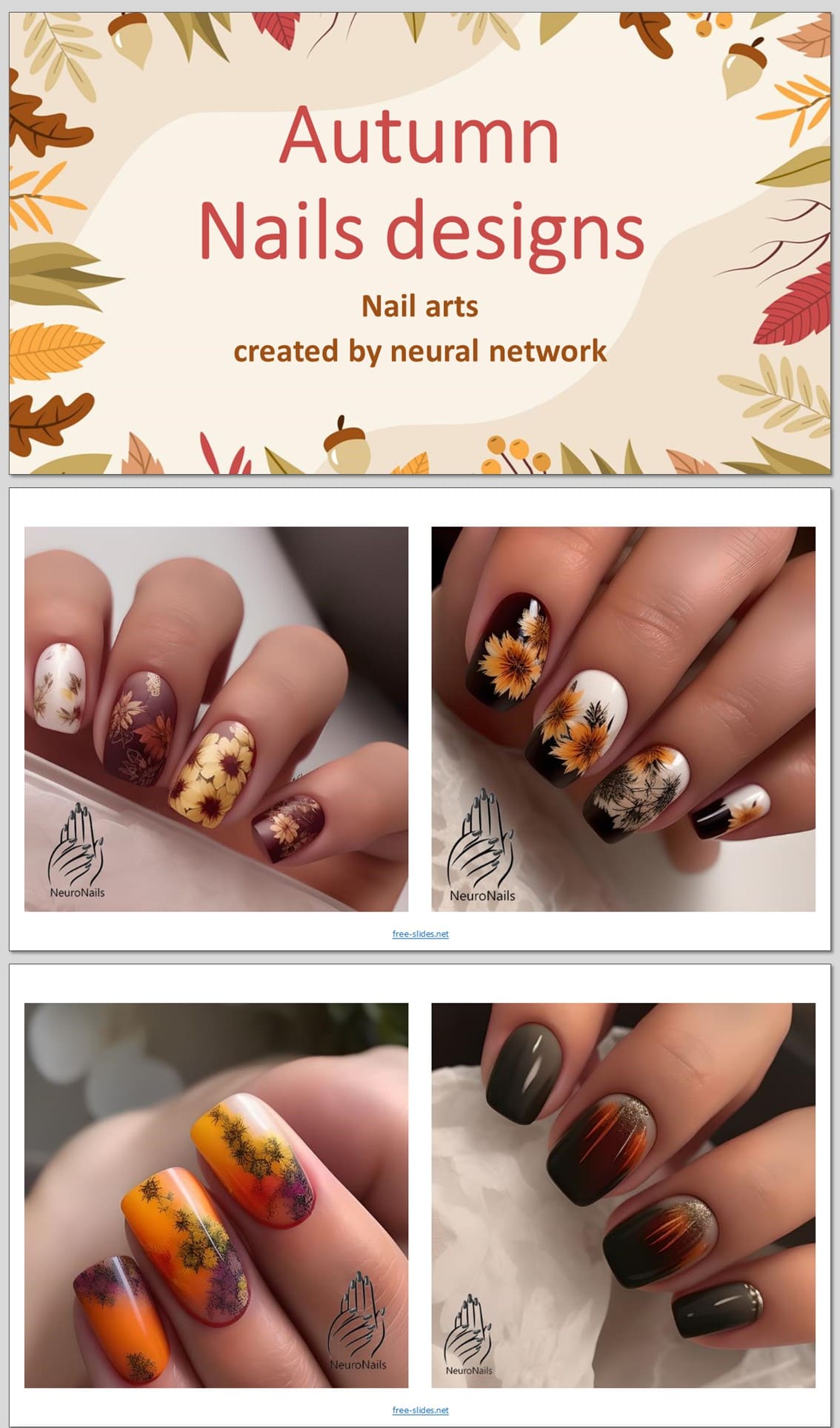 Hundreds of other designs can be found on the Nail Arts Ideas Line mobile app.
Presentation in Google Slides