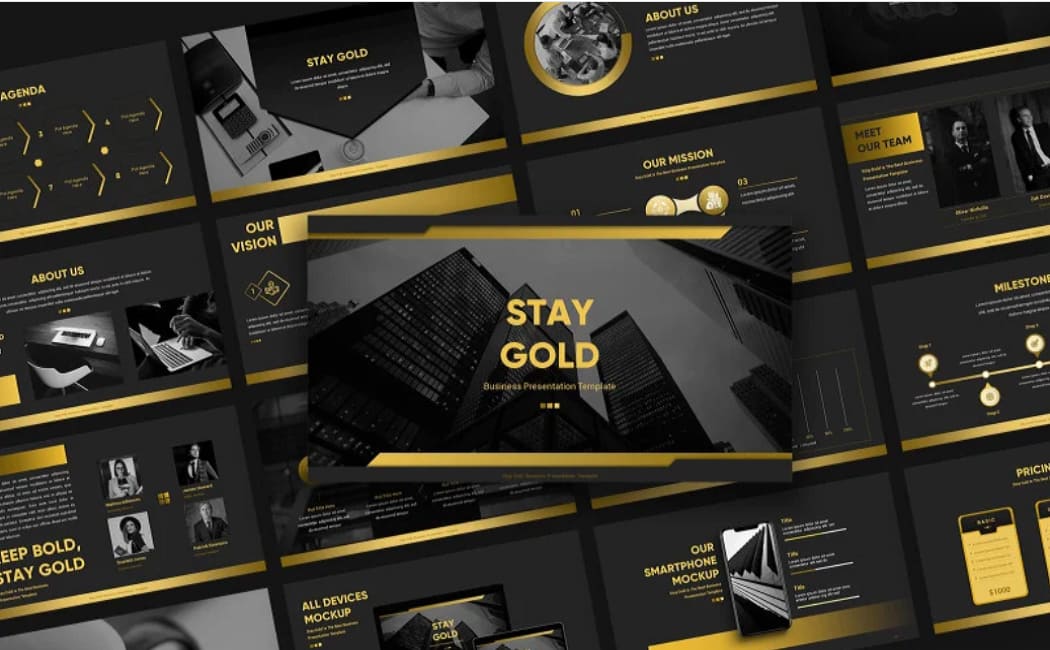 Do you like black and gold in presentations? Then you will love this layout! Here, even the fonts are golden :) The presentation is dark, but due to the bright additional color, the information is well read.
More about layout features:
there are dashboards for different occasions
there are slides for describing the team, and for demonstrating various processes, and for the list, and for analytical indicators
if you need to change the color scheme, it's real to do.
You can add other elements and additional slides as needed. The easiest way to do this is by copying existing template elements or copying slides and replacing information.
The template is available for download free of charge and without registration.