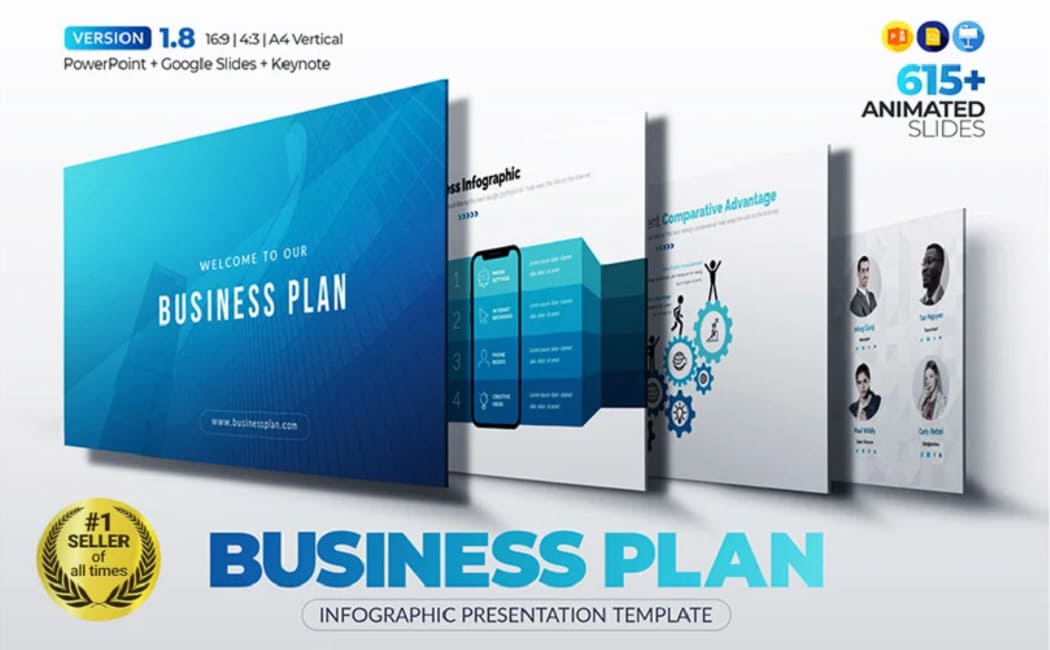 Do you need to present the business plan for a new project or the results of a strategy session in a favorable light? Then look at this template! It includes more infographics, so you can present complex analytical calculations, boring numbers, or a sequence of steps in describing certain processes in a beautiful and audience-friendly way.
Other features:
Adaptation to 3 types of orientation (16:9, 4:3 and vertical)
More than 615 unique slides
All images used in the layout can be taken into your presentation.
You can add other elements and additional slides as needed. The easiest way to do this is by copying existing template elements or copying slides and replacing information.
The template is available for download free of charge and without registration.